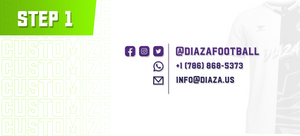 You can contact us through our communication channels Email, Whatsapp, or call us at 786-868-5373 and a commercial advisor will provide you with basic information about our products. 
whatsapp
If you're here, it means we're open for business. We'll need to create your designs and show you how your colors will look with our styles. You'll need to submit files in order for us to design your Diaza product. If you don't already have a team logo, the design department can create one for you.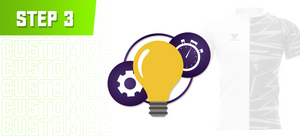 After we collect all of your information and files and have a better understanding of your team's culture, we will create three options for each product you requested in less than 24 hours.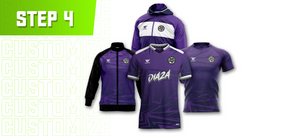 We will show all of the designs in a catalog format, and you will be able to place your final order by selecting your favorites. At this point, we can make as many changes as you require until we arrive at the design that is ideal for your team.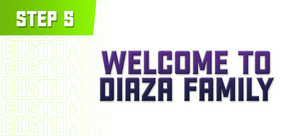 And just like that, once you've decided on your styles and placed your order, you'll be a member of this family.

After 2-3 weeks of production, your products will be delivered. No matter where you are or how many products you get.