Diaza will be the official apparel provider for DV7 Soccer Academy in New York.
As the NY-based company is always looking for the next academy, club, or program changing the soccer scene here in the US, this partnership with DV7 Academy was long in the making.
At Diaza, we have always strived to provide more than just apparel. We not only built a business model that goes beyond outfitting clubs but is also deeply committed to helping them succeed. We aim to assist youth academies in gaining a competitive advantage by enhancing their brand image. Through our collaboration with DV7, we see a clear path into the youth academy market.
It is no secret that everyone involved is excited to start showcasing the work we have been putting together.
And most certainly, this alliance is a true milestone for the big plans coming for #TheChampionsBrand.
"This is a truly momentous occasion for Diaza. We cannot be happier to join forces with DV7 ACADEMY and collaborate with someone of David Villa's stature in the soccer world. It is a testament to our tireless efforts and unwavering dedication from our entire team. This partnership represents the culmination of years of hard work and commitment to delivering exceptional soccer apparel." detailed Diego Hurtado, Diaza founder.
This partnership with DV7 ACADEMY signifies a remarkable opportunity for Diaza to make a lasting impact on the youth soccer community. By combining our expertise, resources, and shared passion for the game, we aim to create an unparalleled soccer experience for aspiring young talents worldwide.
"We are genuinely thrilled about the possibilities that lie ahead. This partnership is a testament to the dreams we had when founding Diaza – dreams of making a difference in the world of soccer. We believe that together with DV7 ACADEMY, we can redefine the landscape of youth academies and empower the next generation of soccer stars." stated Hurtado.
The DV7 Soccer Academy is a network of international youth soccer clubs led by David Villa, former World Cup winner, and Spain's all-time leading goalscorer.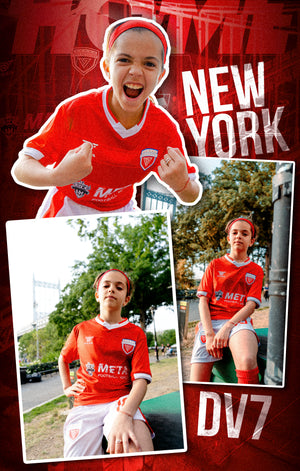 The organization's mission is to teach children around the world how to play soccer using the DV7 method. The methodology allows players to develop soccer skills while fostering personal values on and off the field. The DV7 curriculum is based on the Spanish soccer methodology, which has proven effective and successful around the world.
It is the method that David Villa learned as a child, carried throughout his career, and perfected under the guidance of some of the best coaches of all time: Luis Aragones, Pep Guardiola, Vicente Del Bosque, and Diego Simeone.
"From DV7 Academy, we are extremely proud to be part of this deal with Diaza. A 'For Queens by Queens project' in which two local organizations come together to continue positively impacting our community through the values of sport, at a time when soccer is once again under the media spotlight in North America in the face of the coming years with the celebration of the 2026 FIFA World Cup.", explained Marc Godoy, Head of Business Development of the DV7 Group.
"We are truly convinced that this association will contribute to continuing positioning our academy as one of the reference sports projects in the training and development of soccer players in New York City, and we believe that we could not have a better partner on this journey. Highlighting the professionalism and flexibility of the entire Diaza team, which, for the first time since our foundation in 2016, has allowed us to develop a completely personalized collection adapted to our identity", added Godoy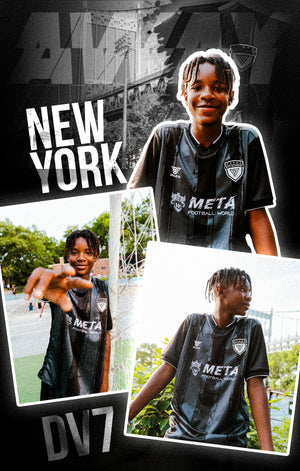 All the DV7 Soccer teams play by the same principle. They concentrate on improving the individual players within the collective spirit game. Players will learn how to take control of the game by maximizing their possession of the ball, combining competition and entertainment.
This allows players to develop soccer skills while fostering personal values on and off the field, creating healthy lifestyle choices.
"We know DV7 supports and encourages good study habits, positive thinking, and maintaining the right attitude to succeed. I think these are all things that can be related to what we call The Diaza Mentality. Sounds like a Win-Win situation to everyone around.'" Added Diego Hurtado from Diaza HQ in New York, "In conclusion, I invite all soccer enthusiasts, academies, and clubs to join us on this incredible journey. Together, we will revolutionize how youth academies operate and elevate the soccer experience for young players worldwide. Contact us today! Discover how Diaza can contribute to your academy's success."
Diaza invites all youth academies to reach out and experience firsthand how our business model can benefit their operations. We understand the challenge academies face in nurturing talented players and developing successful programs.
Diaza is here to offer more than just apparel – we provide strategic insights and tailored solutions to help academies thrive.