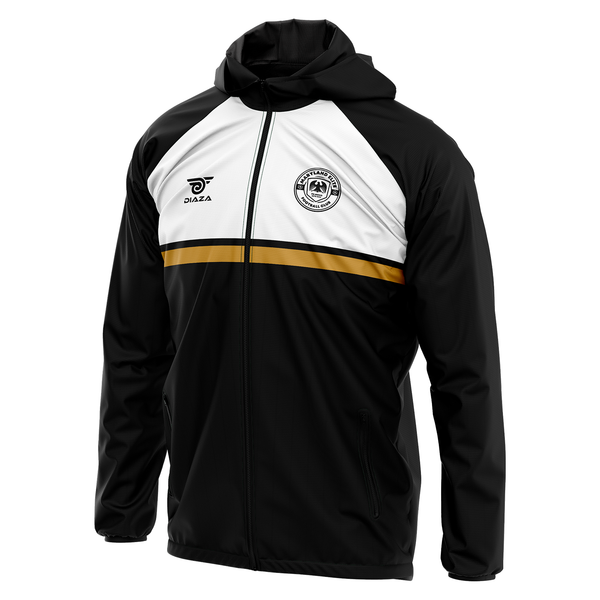 Made for modern athletes, the GOLD WIND RUNNER is a sleek and stylish addition to any active wardrobe.

Crafted from a lightweight Memory Fabric with a unique sublimation technique, the kit features a hood and zippered pockets for superior functionality and comfort.

Its wind and waterproof properties, mesh lining, and back vent also ensure breathability. Experience premium performance with the Standard fit for an effortless, relaxed feel.