WORLD JAI-ALAI LEAGUE TEAMS UP WITH DIAZA AS APPAREL PARTNER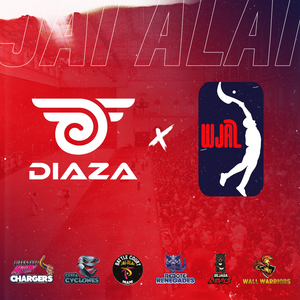 Miami, Fla. – March 8, 2023 –World Jai-AlaiLeague (WJAL), the only professional American Jai-Alai league, ispartnering with Diaza, a soccer apparel brand founded by former professionalsoccer player Diego Hurtado. The Long Island City-based company reached anagreement with the WJAL to design and manufacture practice jerseys for the league'sfive teams: the Cesta Cyclones, Dejada Devils, Lifestyle Miami Chargers, ReboteRenegades, and Wall Warriors. The athletic apparel is available for purchase at the Diaza online store athttps://diaza.com/collections/world-jai-alai-league.  

"We're thrilled to collaborate with Diaza asour apparel partner," said Scott Savin, chief operating officer of the WorldJai-Alai League. "Diaza's modern, clean design is a great complement to theWorld Jai-Alai League's innovative and cutting edge approach to the sport ofjai-alai."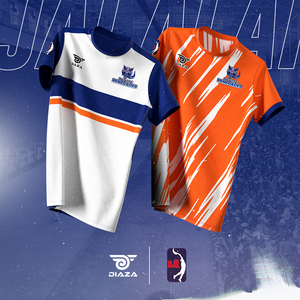 Diaza was started in 2018 under the leadership
of Diego Hurtado. Born in Bogota, Colombia, Hurtado played for Miami United and
the New York Cosmos in the North American Soccer League and the Las Vegas
Lights in the United Soccer League. The name of the company is a term from
Colombia meaning passion, endurance and hard effort.
"We are proud to partner with the World
Jai-Alai League to outfit their world-renowned players and the ever-growing community
of jai-alai enthusiasts," said Diego Hurtado, founder of Diaza. "As a sport which
represents players from all over the world, it was especially important to
produce a range of designs and quality materials that are inviting and
well-fitting."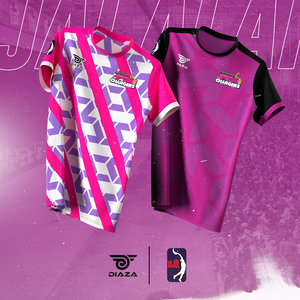 The WJAL streams all matches live on ESPN3 and
is licensed for sports wagering in 12 states, Mexico, and the province of

Ontario. The WJAL plays three days a week (Monday,
Tuesday, Friday) at the Magic City Fronton in Miami. WJAL's Spring Season
gamedays are open to the public on Fridays (7 p.m.) through May 12.  Aside
from ESPN3, WJAL matches are viewable on Jai-Alai TV (www.jaialai.live), via
the Jai-Alai app (downloadable on Roku, Firestick, iOS, and Google Playstore)
and at www.watchjaialai.com.